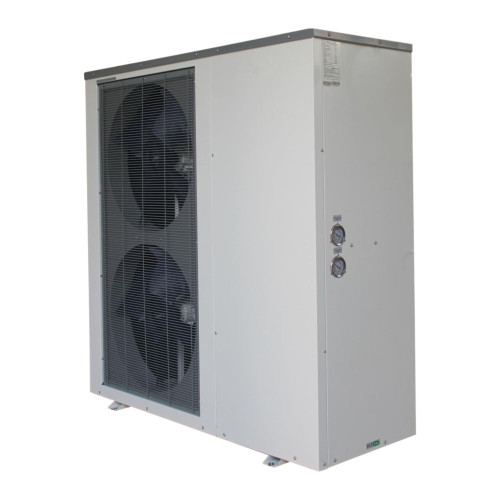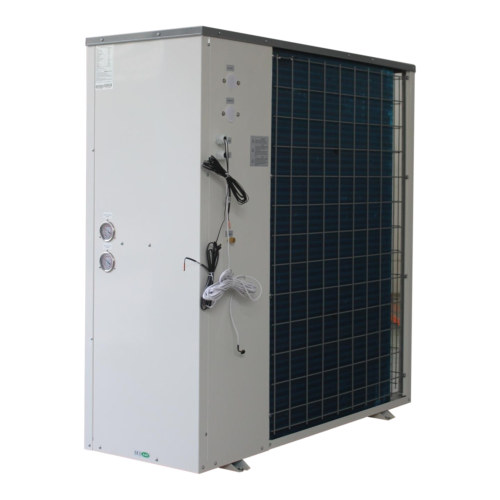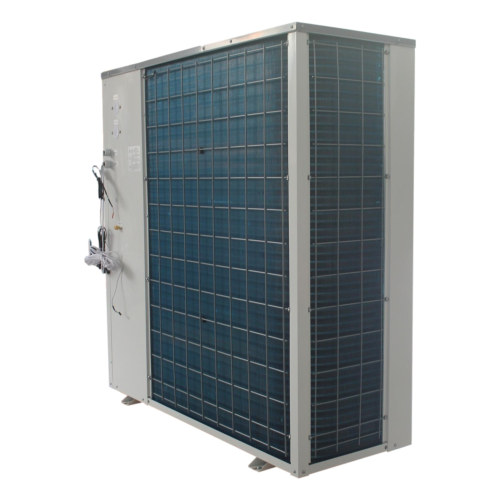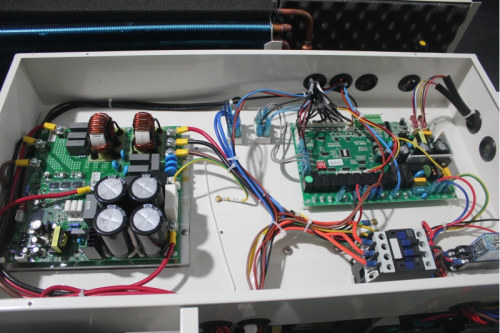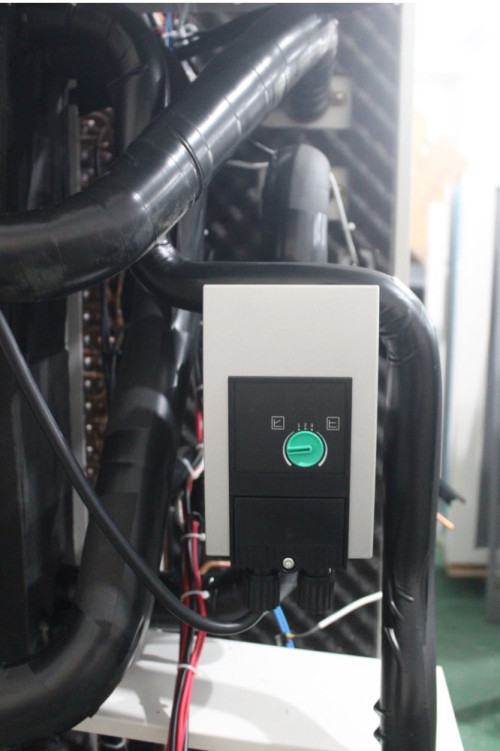 25KW DC Inverter Air to Water Heat Pumps(SHAW-25DM1)
Model

SHAW-25DM1
MOQ

5 piece
Item specifics
Net size

1110*450*1250(mm)
Power supply

380V/3PH/50Hz
Net weight

210KG
Gross weight

230KG
DC Fan motor

170W*2
pressure drop

34Kpa
Noise

58dB(A)
Description
1. DC inverter heat pumps for heating, cooling and hot water.
2. 5 modes: heating only, heating and hot water, hot water only, coolingonly, cooling and hot water.
3. 15KW, 18KW heating capacity.
4. Receives ON/OFF signal from room thermostat, master controller and smartgrill system, to save more energy.
5. Heating curves for more accurate temperature control.
6. With control for back-up electric heater.
7. With control for 4-way valve to switch between heating/cooling and hotwater circuits.
8. Built-in energy-class A circulating pump.
9. Built-in water flow switch.
10. Built-in auto air discharge valve.
11. Automatically variable fan speed in 3 speeds to optimize efficiency.
12. Fast plugs for wiring between indoor unit and outdoor unit.
13. Low noise design with noise jacket for compressors, low noise fans andstrong casing to reduce vibration and noise.
14. We offer OEM service including different components, casing design,painting color, controller functions etc.
 

Model

 

SHAW-20DM1

SHAW-25DM1

Technical Parameters

Max. heating capacity

kW

26

31

Min. heating capacity

kW

9

11.3

Rated heating capacity

kW

20

25

Rated heating power input

kW

4.74

5.94

COP

 

4.22

4.21

Rated cooling capacity

kW

15

17.8

Rated cooling power input

kW

5.25

6.32

EER

 

2.86

2.82

Max. water temp.

℃

60

Rated water temp.

℃

55

water flow

m3/h

3.40

4.30

pressure drop

Kpa

31

34

Net weight

kg

190

210

Gross weight

kg

210

230

Noise

dB(A)

58

58

Pipe connection

mm

 

 

Power supply

 

380V/3PH/50Hz

380V/3PH/50Hz

Net size

mm

1110*450*1250

1110*450*1250

Package size

mm

1200*520*1390

1200*520*1390

Standard Features

Compressor

brand

Mitsubishi

quantity

1

Condenser

plate heat exchanger

Evaporator

Louverd&hydrophilic fin-tubes

4-way valve

Yes

Flow switch

Yes

Circulation pump

Built-in energy clasee A water pump

Expansion valve

Electionic expansion valve

DC Fan motor

170W*2

170W*2

High pressure switch

4.2/3.6MPa

Low pressure switch

0.02/0.15MPa

Working mode

cooling, heating, hot water, cooling+hot water, heating+hot water

Refrigerant

R410a

Remark

1、Working temp.:-25℃~43℃
2、Test condition:heating mode Ambient temp.:7℃/6℃,inlet/ outlet water temp.:30℃/35℃;
cooling mode Ambient temp.:35℃/24℃,inlet/ outlet water temp.:12℃/7℃